Prvý mesiac prípravy za nami!
Komplex športovísk na Podjavorínskej sa stal ťažiskom športovej prípravy našich mládežníckych tímov. V posledných dňoch naši tréneri vo väčšine tímov testovali hráčov. Niektorí sú na tom fyzicky dobre, iní musia pridať. V lete majú na zlepšenie parametrov dosť času.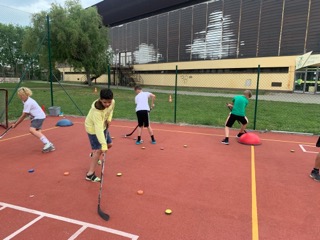 V máji a júni prebieha u hokejistov letná príprava na suchu. Nasledujú zhruba tri týždne voľna (dovolenky) a niekedy koncom júla začína letná príprava na ľade. Tá trvá až do začiatku septembra, kedy sú už súťažné zápasy. Etapy prípravy na suchu trvajú dva mesiace.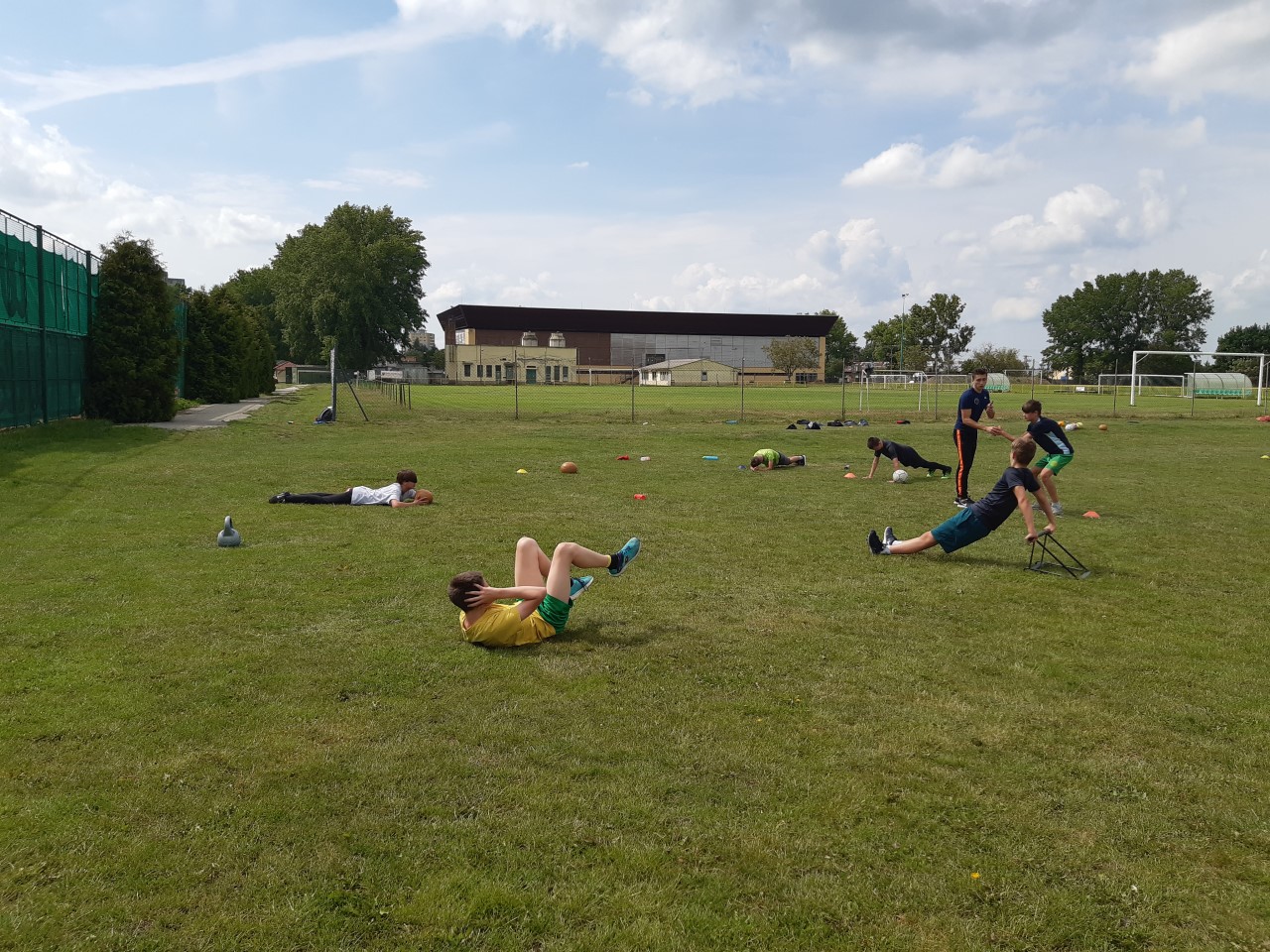 Najprv treba nabrať silu, neskôr rýchlosť a potom vytrvalosť v rýchlosti. Prestávka na začiatku júla slúži na to, aby si športovec hokejista odpočinul psychicky, ale tiež fyzicky. Hlavne jeho šľachy tento oddych potrebujú. Po príchode na ľad sa začína výrazne budovať kondícia a súčasne dáva tréner dohromady svoj tím z pohľadu taktiky, herného systému, nacvičuje presilové hry a podobne. Popri tom by tréneri, ak to vedia, mali robiť aj tréningy na suchu, ale nie v takom počte a v takej intenzite ako počas mája a júna. Ak má mať letná príprava na suchu a na ľade svoj význam, musí to byť dôkladné aj z hľadiska regenerácie.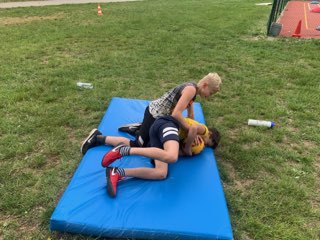 Ak má mať letná príprava na suchu a na ľade svoj význam, musí to byť dôkladné aj z hľadiska regenerácie. A tá nespočíva len v tom, že sa v noci vyspím a počas dňa sa najem. Pilates, kompenzačné, antidisbalančné, alebo strečingové cvičenia sú podstatnou časťou kvalitnej prípravy na suchu. Jej súčasťou je tiež športová psychohygiena, lebo hokejisti sú navonok sebavedomí, ale aj oni majú problém so zvládaním tlaku, s určitým predzápasovým stresom a podobne.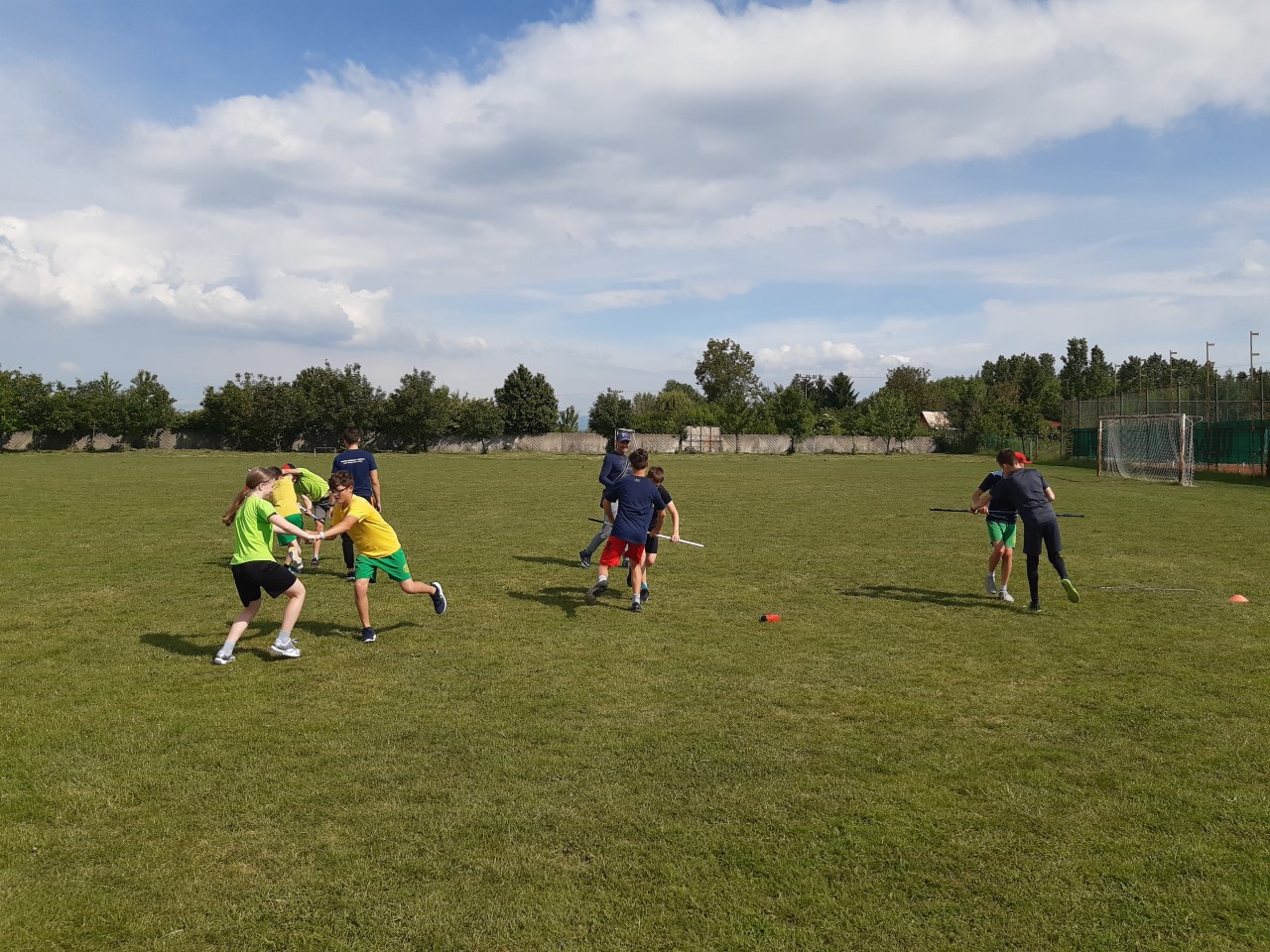 Budeme pokračovať v letnej príprave aj v mesiaci jún podľa plánovaného rozpisu a pokynu trénerov. Tréningové voľno plánujeme na mesiac júl. Od 1.augusta chceme znovu začať s tréningovým procesom. V auguste už rátame s ľadom na Levickom zimnom štadióne. Zdôrazňujeme veľký význam letnej prípravy a všeobecnej zdatnosti a pripravenosti hokejistu. Príprava mimo ladu je preto veľmi dôležitá!
TMK – trénersko metodická komisia mládeže hokejového klubu Levice
MMo